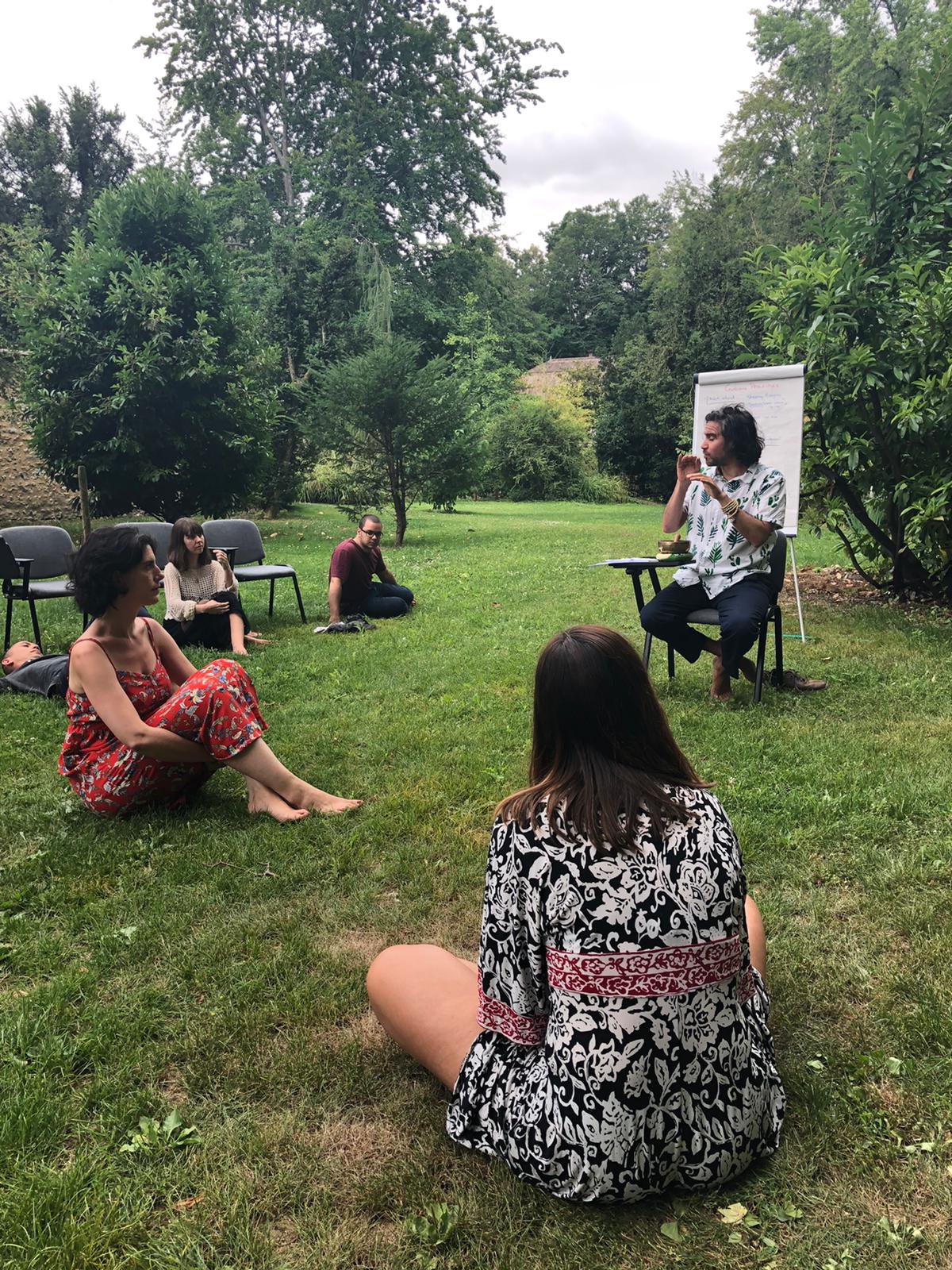 Is Your Posture in Meditation Stopping You Getting Benefits?
188
188 people viewed this event.
(Available online) – English only
How can sitting directly on the floor, cushion or chair hinder your spiritual unfolding?
Incorrect sitting posture will create unnecessary bodily tension which will stimulate negative thoughts and doubts which will create more constriction in body and respiratory system.
By far, this is the most undervalued & understood part of meditation. All major meditation and yoga schools give basic instructions on posture. However, it is more than just the physical act of sitting. A better-informed sitting posture will allow you to become the crucible – to sit with all that arises in your practice – and allow the alchemy to 'transform you into gold'.
Correct sitting posture and breathing will allow you to relax, align and yield to the body sensations that will arise in your practice. Yielding to sensations will develop your resilience and sustain a healthier and deeper meditation practice.
You will learn the art of posture of meditation in this 90-minute workshop.
You will learn:
– importance of breathing where the role of inhalation is different to the role of exhalation
– overarching principles of alignment, relaxation and resilience to the posture of meditation.
Be personally guided on:
– what could be your preferred sitting posture(s)
– what physical adjustments may be required to sustain your practice, especially if you sit or more than 60 minutes at a sitting or you aspire to sit longer at meditation retreats.
This workshop is open to all meditators, especially experienced meditators, where we were exposed to limited information at meditation retreats, books and discourses when we started on our path.